PAINT SHOPS PLANNING
WE HAVE A STRONG BACKGROUND IN DEVELOPMENT OF PAINT PLANTS OF DEDICATED TO BODY PAINTING AS WELL AS INDIVIDUAL METAL AND ARTIFICIAL COMPONENTS.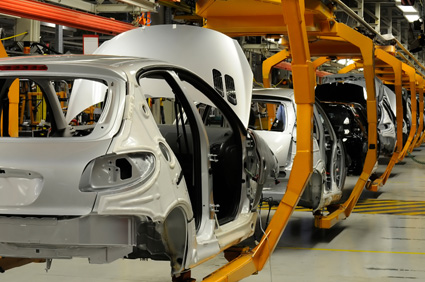 The main activity of our company is designing complete painting plants and their modernisation within industries, such as, inter alia:
- automotive;
- engineering;
- furniture.
Devices for paint shops are designed and manufactured by us in accordance with European standards, based on individual customer needs. We supervise installation of designed objects both in Poland and abroad. It allows us to minimize the risks of executive errors and implement necessary changes whenever desired.  While at the same time constantly adapting to existing conditions (Just-in-time strategy).
According to the specification for a given project we make technical 3D and 2D documentation of individual processing line items, such as:
- loading places for components;
- equipment used to prepare items for varnishing;
- steel structures;
- spray booths;
- cabins for cooling and dehumidification of components;
- unloading places for components.
Documentation provided by us meets European standards and is deliverable in the following formats: dgn, dwg, pdf – it is accepted by the major car manufacturers, such as Daimler, BMW, VW. Our designers have years of work experience with CAD software, i.e. MicroStacion, Auto CAD, Tricad, Catia V5. Each construction project executed by our team is developed in accordance to the 3D platform BIM (Building Information Modelling). This involves the use of existing software in order to create an adequate and detailed three-dimensional model of the project. It contains technical and physical details, used for proper management and modernisation of the facility.
 The scope of our services includes:
1. Paint-spraying booths design: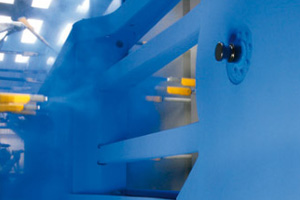 This method involves putting electrified powder paint particles on a conductive surface. The powder layer is embedded upon the surface of the product as a result of electrostatic forces. Then, the painted components are heated to the temperature of 140 … 200 ° C, resulting in the powder melting and polymerization. This powder coating is resistant to corrosion, chemicals, heat and mechanical damage.
Advantages of this method:
- no emissions of solvents or diluents into the environment;  
- almost 100% utilization of the coating material;
- completed coating is substantially thicker (60 … 80 μm).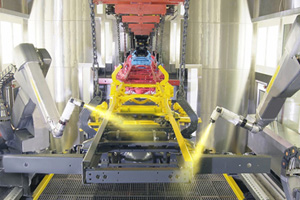 Paint spraying comprises spraying paint under pressure in the form of fine droplets on the painted part. This method is used both at small automotive paint shops as well as the large ones, where most tasks are performed by robotic instruments.
Advantages of this method:
- very high precision of coating;
- possibility of decorative painting.
2. Design of technological process
3. Project Management
4. Executive supervision